You did it – you've started!
You're now safe on First Base… well almost. Now you've started, you can leave the rest to us. We are your Health & Safety, HR advisors and Business Support Managers on call when we are needed.
What can we do for you, you might ask…
Health and safety can be a mine field, it can be daunting….but it doesn't have to be. We've all heard the bad stories and everyone knows a story about someone who has been hurt at work. Some worse than others. Some businesses have no H + S…and have never had an accident (that they know of) but they will!! It's a matter of when not if. The reality is that you will never know about the accident you prevented if you don't measure what you're doing now!! A culture of acceptance and avoidance of unsafe practices is NOT OK First Base is your starting point to almost everything to do with the well-being of your team and your Customers. (Both are the future of your business).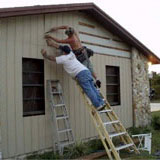 Uh, Very Bad
Nicely done!
Our full range of services
We understand that you might not be able to do everything at once so we will work at a pace and budget you set and as you progress on this journey, we will adapt with you and your staff.
Full Health and Safety system development, implementation and administration
Implementation and administration of your current system (it doesn't have to be ours!!)
Quarterly safety assessments, half yearly procedure assessments, annual Directors reports.
Safety procedure review and assessment.
Staff training
Attend Staff meetings
On site inductions, safety observations, staff engagements.
Incident investigation and root cause analysis
Contractor and sub-contractor review for compliance (PCBU obligations)
Employment contracts and job descriptions
Workplace Drug and Alcohol testing
Recruitment of casual staff or permanent placements
So, what's next?
We will…
Come to your place of work (or you can pop in to us if appropriate)
Complete an assessment of your current system for being current and effective
Establish what you want, what your issues are.
Assess your people and your business to establish an action plan and a timeframe that will ensure success of implementation
Establish your budget vs time
Engage and involve staff to develop procedures (gives them buy in, "skin in the game")
Re-assess any actions and procedures, and adjust if appropriate.
Provide on-going support as you feel is needed.
Get in touch with us!